TIPPMANN   TACTICAL   AIRSOFT   DIVISION
INTRODUCING THE OMEGA V2 HPA
PV Carbine 12 gram CO2
PV CQB 12 gram CO2
PV Carbine 13 ci tank
PV CQB 13 ci tank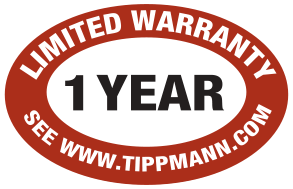 The OMEGA V2 Airsoft rifle combines high performance, versatility, consistency and speed while allowing players to ditch the air hose traditional HPA guns are strapped to.
Featuring smooth crisp trigger action, variable air setup adaptability and flip-up front and rear sights. This is one of the most silent airsoft rifles on the market to date powered by the outstanding Tippmann Electro-Pneumatic Technology. The OMEGA V2 brings you the best technology that you know from high level paintball into airsoft.
If you want high performance, adjustability and shot consistency this is it!

Electro-Pneumatic Airsoft Rifle (paintball tournament level technology).
Full-Auto and semi-auto mode
Rate of Fire (ROF) adjustment. Preset ROF: 10, 15, 25 rounds per second
Internal regulator to adjust velocity. No need for secondary regulator
Max velocities up to 450-480 fps
Up to 1500 rounds on a 13 ci tank
13 ci HPA Tank mounted with air-thru stock
M Lok aluminum rail system provides multiple accessory options
Metal upper and lower receiver
Crisp electronic trigger pull, runs on standard 9-volt battery (Not included in box)
Main improvements on V2 are:
✓ Rotary Hop-up
✓ New Bolt and Bolt Tip
✓ Air Chamber
✓ Adjustable Dwell
✓ Magwell
✓ ASA