TIPPMANN   TACTICAL   AIRSOFT   DIVISION
INTRODUCING THE COMMANDO AEG SERIES
AEG CQB 10.5" – CAL .6MM
AEG CARBINE 14.5″ – CAL. 6MM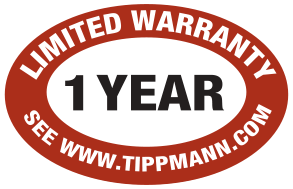 Functional, Reliable and built for harsh tactical environments
Commando is a lightweight AEG that offers a polymer frame with
Keyhole Mod Rail. Available in 2 lengths that include Integrated
top and bottom rails allowing plenty of accessory place.
Functional easy-lock latch adjustable stock and flip-up front and
rear sights provide a solid, reliable aiming system. Ergonomic grip
ensures precise trigger control and increased accuracy.

Keyhole Mod Rail System
Metal Version 2 Gear box
8 mm Ball Bearings
Semi/Full Auto – (Semi only is available)
Flip-up Front and Rear Sights
Available in Carbine and CQB
Available in all Black and Black/Tan